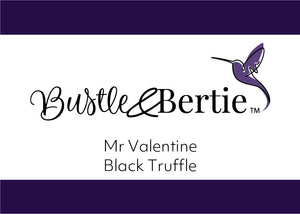 SOUTHSEA LIFETSTYLE MAGAZINE GOES LIVE and launches our new collections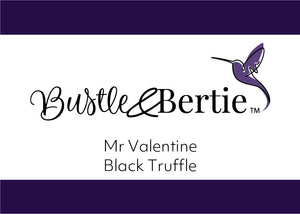 https://southsealifestyle.com/february-march-2021/
Who are Bustle and Bertie?
We are a luxury home fragrance company based in the heart of Southsea. Our retail store is based at 151 Albert Road, Southsea.
Owned and developed by Andrew and Robert Pearce, highly successful Multi award winning British entrepreneurs and business owners with a career spanning 30 years; the Bustle and Bertie brand has been 4 years in development. Created as an extension and exclusive line for our Bridal business.
A bespoke Home fragrance brand for our Creatiques Boutique, this Very successful range has evolved in to 20 Fragrances, firmly positioning Berties and Bustle as an affordable luxury brand in the Home Fragrance market.
Fragrances include, Bertie's garden the best selling floral, Master Bustle a blend of ylang ylang and Bergamot, Mr Bustle based on a well-known mens' fragrance, and Lady Bertie for a floral explosion of Hydrangea and Violet as well as lemon, vanilla, raspberry and lavender.
Our brand values are built around the principles of sustainability with vegan ingredients.
All our products are fully recyclable.
The glass wear offers a refillable service, returned to the studio where it is sterilized, refilled and resold.
Those customers utilising this service are also offered a discount voucher for redemption through Bertie and Bustle website encouraging the customer to try another fragrance from the collection. The refillable option is also available in the Reed Diffusers.
The Bertie and Bustle collection is comprises of Candles, Reed Diffusers, with the new addition of Wax Melts, Burners and Car Diffusers. The fragrance portfolio is available in all Bertie and Bustle product options, complete with branded matches for Candles.
Or website is www.bustleandbertie.co.uk email: - bustleandbertie@gmail.com contact: - 0777156969
PLEASE ALSO NOTE: - whilst we are in lockdown, we are offering a local delivery service, postal and click and collect from our store.
We are offering a 10% discount using the voucher code SOUTHSEALIFESTYLE2021
Limited edition valentine boxes are available with a strawberry candle and heart shaped chocolates (not vegan and contains dairy). For MR Valentine we have a black truffle purple candle with heart shaped chocolates (not vegan and contain dairy).
All available to order on our website.